Elizabeth Booker – Director
It is a privelege to be part of such a valuable organisation. I love to see the positive impact that our work has on the lives of local famlies.
Kate Neal – General Manage
r
Having grown up in Newham, I am passionate about supporting our community.
Sheron Ankrah – 
Development and Move On Manager
It's a privilege to be apart of a team which is committed to seeing positive outcomes take place in the lives of our WAF mums. My work is important because it brings about opportunities for our mums to learn and develop new meaningful skills to use in the future.
Jade Ford – F
amily Support worker
My name is Jade, I have been a family support worker for Alternatives for 3 years. I am a mother of 3 so I understand how much of a precious yet difficult job it is to be a parent… I am so grateful to work with such wonderful families, I love watching our families become inspired, empowered and most importantly watching them grow and move forward.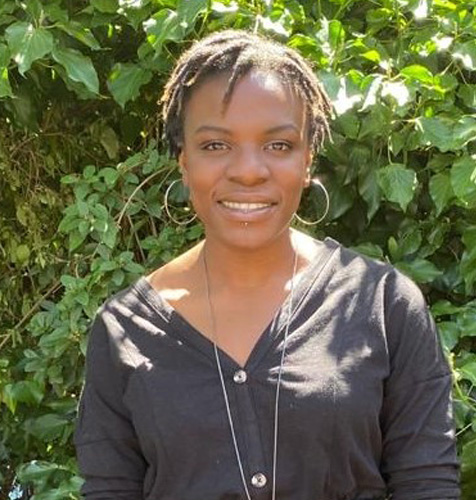 Sandra Fabowale – 
Counselling Placement Manager
I love the work we do at Alternatives. I have always been passionate about helping people to help themselves. As a counsellor this is at the forefront of my work. For someone to let me into their world and allow me to be on part of their journey through life is the most powerful experience.
Paula Reily – Finance Manager
I love doing admin to free up frontline staff to do what they're best at.
Yetunde Fatejo – 
Family Support worker
I'm so happy being a family support worker because my role is able to put a smile on people's faces. 😇
Earna Gibson – 
Crèche manager
I love working locally for my community. I enjoy my job because I am able to enable people to walk though their journey of healing and self-reliance.
Dr Chris Andrew
Hi, I'm Dr Chris. I'm the only guy in the organisation and have been right from the beginning! I was born and brought up in South America and enjoy the exotic Latin side of myself!
Philippa King – Fundraiser
Fundraising is great because I find the money to turn people's good ideas into reality.
Julia Dexter
Parenting is often undervalued by society and one of the hardest jobs ever. It is also the most rewarding and joyful. Encouraging and inspiring parents is my hope and passion. Supporting families in life's journey is my privilege and joy.
I facilitate discussions on parenting at WAF weekly, and support the WAF team in their work with families.
Pat Wiggins – Administrator
I love that I am able to help people in my job, especially with the Birthday presents and food donations, plus I get to meet so many different and lovely people through my work.
Mavis Odei – Family Support Worker
I always know that there will be light at the end of the tunnel. 
Our Trustees
Canon Revd Anne Easter (Chair) – Local Councillor and Reverend
Dr. Chris Andrew – Retired Psychiatrist
Christina Baby – Finance Director of partner charity Just Homes
John Coombs – Local Bank Manager and Charity Mentor
Francesca Ojefua Ofua – Trainee Nursery Nurse, member of We Are Family
Dr. Andy Pople – Local GP
Rebecca Watherston – Local Resident and Trainee Counsellor